POP UP SHOP
Dynamo is moving to 2001 St Claude Ave (the intersection of Touro and St Claude). Construction has begun and regular business hours will resume once renovation is complete. Want to get us there faster? Shop with us online! Private parties are also still available — see "Toy Parties" tab.
Upcoming Pop Up Dates: Watch this space!
Dates are entered as we confirm them, so check back often. We also announce dates on Facebook and Twitter
Note: we plan to follow these hours as closely as possible, but as we are a two-woman operation, emergencies do sometimes happen. If we're running late, or unable to open for some reason, we'll announce it on our twitter feed.
And sometimes, we bring the party to you: it's like a moveable feast of sexy goodness! Dynamo often pops up at events around New Orleans, so that you can meet our toys in person. We keep a selection of popular supplies on hand, including safe sex supplies, vibrators, lube, c-rings, and other fun accessories. And remember, our stock is carefully curated — we only sell the highest quality, body-safe products.
Want Dynamo to visit your business or event? Contact us at dynamotoys@gmail.com
We are closed on the following holidays:
New Year's Day
Mardi Gras Day
Easter
Fourth of July
Thanksgiving
Christmas Day
Other holidays may run on limited hours. When in doubt, check our twitter for the latest updates on schedule changes.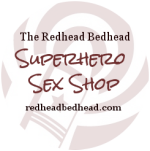 Save
Save
Save
Save
Save
Save
Save
Save
Save
Save
Save
Save
Save
Save
Save
Save
Save
Save
Save
Save
Save
Save
Save
Save
Save
Save
Save
Save
Save
Save
Save
Save
Save
Save
Save
Save
Save
Save
Save
Save
Save
Save
Save
Save
Save
Save
Save
Save
Save
Save
Save
Save
Save
Save
Save
Save
Save
Save
Save
Save
Save
Save
Save
Save
Save
Save
Save