ABOUT
dy·na·mo  
1. An electric generator
2. An extremely energetic person
Slang: sexual dynamo: A person of enormous sexual potential
Dynamo is a sexual health and wellness boutique located in New Orleans, Louisiana. Independent, female-run, and female-friendly, we strive to promote happy, healthy sexuality through education, community outreach, and high quality, body-safe products.
We believe that sex is a lot of things—it's beautiful, it's natural, it's silly, and it's fun. It's important. What it shouldn't be is shameful. We welcome everyone, regardless of gender or orientation, and strive to provide a cheerful, comfortable, stress-free environment.
Ready to get started? You can shop online right now, you lucky devil! In New Orleans? Visit us at our new brick and mortar location at 2001 St Claude Avenue! We're at the intersection of St Claude and Touro, on the lake side.
HOURS

Thursdays: 12pm – 6pm
Fridays / Saturdays: 12pm – 7pm
Sundays: 12pm – 4pm
Note: we plan to follow our posted schedule as closely as possible, but as we are a two-woman operation, emergencies do sometimes happen. If we're running late, or unable to open for some reason, we'll announce it on our twitter feed.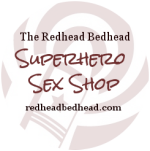 Here in New Orleans? LGBTQ+ or an ally? Here's a great list of LGBTQ+ resources in New Orleans — it's updated for 2017 and they take submissions!
Save
Save
Save
Save
Save
Save
Save
Save
Save
Save
Save
Save
Save
Save